A young Augusta girl died Saturday while riding without a seat belt in a Ford Explorer that was struck by another vehicle, authorities said.
The driver of both vehicles are facing charges in the death of 4-year-old Destiny Dorsey, who was pronounced dead at the scene.
D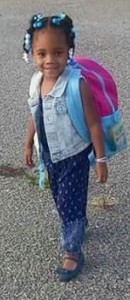 estiny (pictured at right) was killed about 4 p.m. Saturday when the vehicle in which she was riding in was struck by another vehicle. She was an unrestrained passenger in a 1999 Ford Explorer which was traveling west on Lumpkin Road in Augusta, Coroner Mark Bowen said.  A Volvo SUV failed to stop for the stop sign on Claudia Drive  and struck the Ford Explorer.
Volvo driver Kimberly Dixon, 31, of Pineview Lane, Hephzibah, was found at fault and charged with failure to stop at a stop sign, vehicular homicide in the 2nd degree and a violation of the learners permit. She is pictured at top.
The driver of the other vehicle was 30-year-old Jacqueline Hopkins.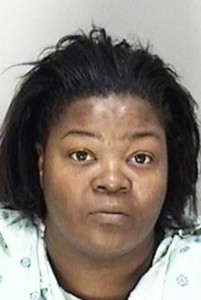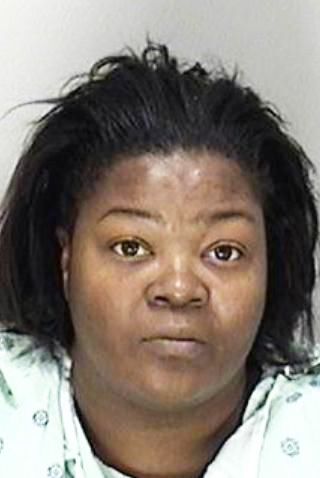 She was treated for injuries at GRU Hospital and then charged with four counts of child restraint violation and vehicular homicide in the 2nd degree, sheriff's Lt. Allan Rollins said.
The charges against Hopkins (pictured at right in hospital gown) suggest she had four children in the vehicle without any seat belts!