One arrest has been made and two others are being sought in Sunday's tragic shooting deaths of three Aiken teens.
Here is the sheriff's office press release:
Aiken, SC (27 June 2022, 11:15 am) – Last night on June 26th around 11:15 pm, Investigators arrested Xabian U. Bailey (18) of Aiken in connection with the Wadley Drive investigation. Developments in this investigation led investigators to 173 Lloyd Town Road, believed to be where the shooting suspects were hiding out.
Bailey was found in the house and was taken into custody without incident. Bailey was taken to the Aiken County Detention Center where he is expected to be charged with 3 counts of Murder and Possession of a Weapon during a Violent Crime.
Sheriff Hunt said, "This needless loss of life has created a void in families and a community that will have lasting effects. The quick arrest of Bailey is the result of intelligence gathering by investigators of all disciplines which include the newly assigned gang investigators. There is no doubt that this senseless violence is the result of gang members who have no regard for the sanctity of life."
Investigators have also identified 2 additional suspects in connection with the deaths Willie Garrett, Ivan Perry and Cameron Carroll. Investigators are seeking information on the whereabouts of Alvin Artis IV (20) and a fifteen (15) year old juvenile suspect. Both are expected to be charged in connection with this case. Community assistance is important to any investigation.
We ask that if anyone has any information that would lead to the whereabouts of these suspects, we encourage them to contact the Aiken County Sheriff's Office at (803) 648 6811. They should be considered as armed and dangerous. You can provide information anonymously through Midlands Crime Stoppers. Your tip could earn you a cash reward of up to $1,000 for information leading to the arrest of the person(s) responsible for any crime.
Phone tip-1-888-CRIME-SC (888-274-6372)
Web tip- www.midlandscrimestoppers.com and click Submit a Tip.
Mobile tip- Download the new P3 Tips app on your Apple or Android Device ACSO Mobile App-Downloaded from App Store or Google Play
Previous story:
Aiken County Coroner Darryl Ables has released the names of three teenagers who died Sunday after a shooting outside a single-wide trailer in Aiken County.
The victims are identified as 17-year-old Willie L. Garrett IV, 16-year-old Cameron Carroll and 16-year-old Ivan Perry.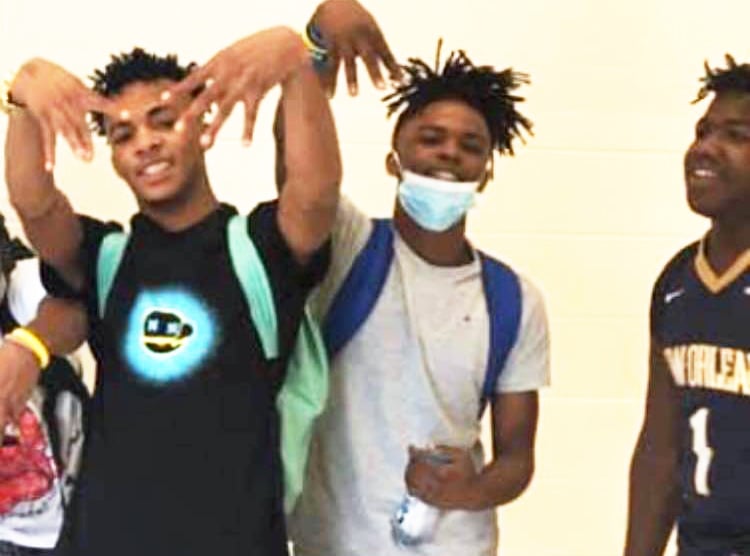 Two of the victims were pronounced dead on the scene at 226 Wadley Drive in Aiken. Carroll was pronounced dead at Augusta University Medical Center.
A friend said they all attended Aiken High School. Willie and Cameron are first cousins, the friend said. They did not live on Wadley Drive, she said.
Autopsies are scheduled for Wednesday morning in Newberry, SC. The Coroner's Office along with the Aiken County Sheriff's Office are continuing with the investigation.
At  the time of this post, officers were still looking for a black Hyundai Elantra or Sonata with four doors carrying three black male suspects, sheriff's Capt. Eric Abdullah said. A motive is unclear, but the spokesman said "it does have that indications that it is gang-related."
"Witnesses told investigators that before hearing the shots, the victims were in an argument with three (3) Black male suspects," the captain said in a press release. "The last spotting of the car was when it turned onto Edgefield Highway."