Richmond County authorities arrested a 13-year-old boy on Sunday in the armed robbery at the GameStop.
On Monday morning, authorities released the mugshot of Bryson Walker and said they had charged the juvenile as an adult with armed robbery.
On Saturday, the teen allegedly went into the gaming store at 3209 Deans Bridge Road and held up the cashier. The sheriff's office quickly released a wanted poster showing images of the young man with a mask and hoodie pointing a gun while robbing the store.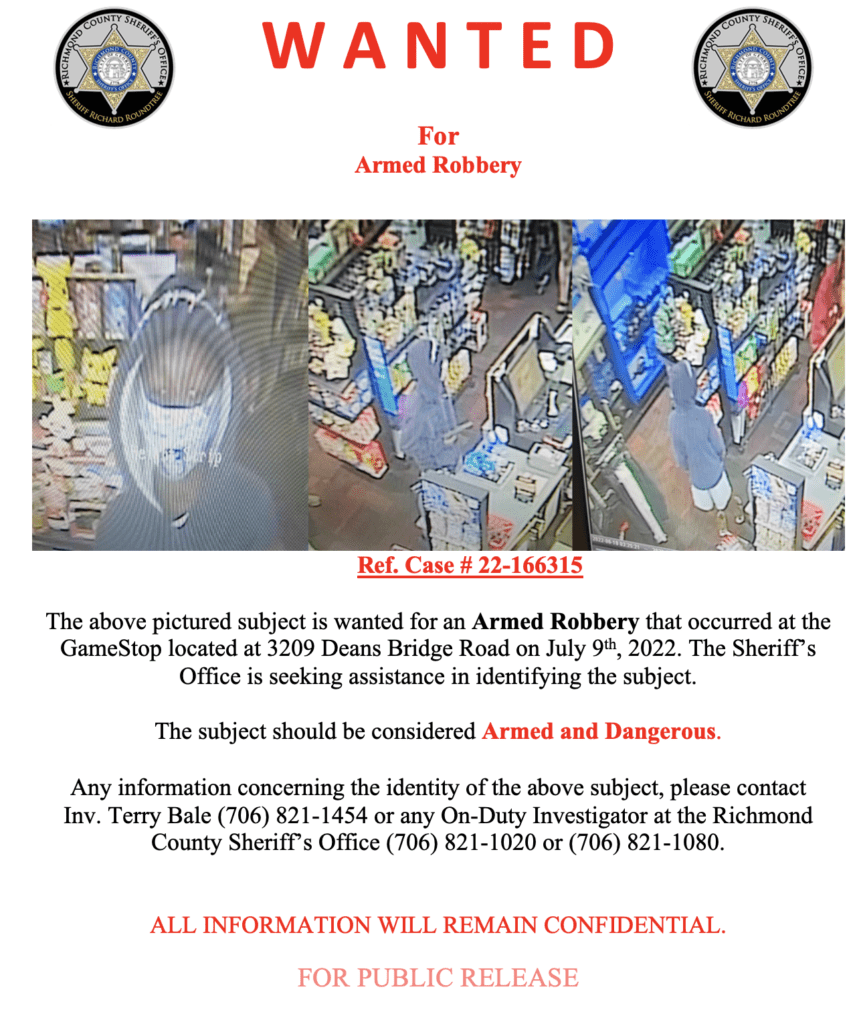 Store manager Tonya Guidry said over the weekend that she thought the suspect looked young and familiar.
"It literally was a 15 year old at most," she said on The Jail Report's Facebook page. "I've never been so confused by the situation and I also know who he is cause he stole 100 dollars from his momma once and she came in mad asf cause he spent it there. Just cause he wore a mask doesn't mean we don't remember him. The gun looked fake but my assistant was terrified and I wasn't risking it if I was wrong."
Guidry said the teen's eyes gave him away.
"Dudes eyes are off….come on my dude. I even told him I had cameras and he said he didn't care," she wrote.