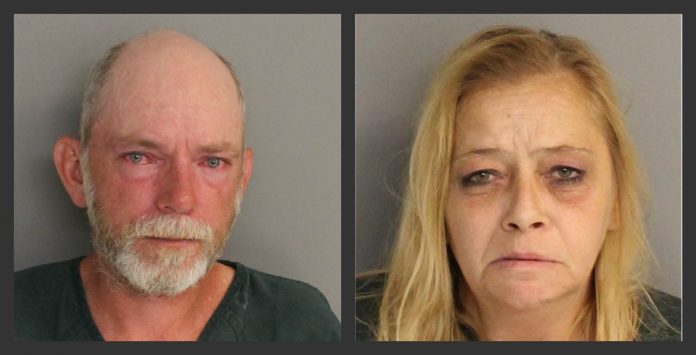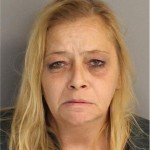 What happened on Dottie Road over Easter weekend?
Aiken County authorities aren't saying much except that a man was shot to death and two people have been charged.
Here's what we know:
Deputies responded to 21 Dottie Road in Aiken for a reported shooting incident around 

3:45 am

 Sunday after receiving a call from the neighbor.  They found the body of 52-year-old George Dover Jr. on the ground near a utility trailer with a gunshot wound to the head.
Candy Michelle Newman, 49 (top photo), was arrested on the scene. She was "present during the shooting incident," sheriff's Capt. Eric Abdullah said in a press release.  She was charged with voluntary manslaughter.
On Sunday night, authorities arrested 42-year-old John Andrew Finch of Windsor (bottom photo) and charged him with murder in Dover's death.  He had fled before deputies arrived. Officers followed leads "implicating Finch as being involved with the shooting death," Capt. Abdullah said.
Coroner Tim Carlton released the most information in the case. In a press release, he explained that Dover lived on Dottie Road but the shooting happened at a neighbor's home on that road.
"The circumstances are a bit unclear at this time," the coroner said. "Dover was involved in a domestic dispute in the late evening on (Saturday). The unnamed female was taken to the Aiken County Detention Center after Aiken County Sheriff's Office responded to a call at the Dover residence. Several hours later … Dover went to a neighbor's house, where the shooting incident took place. Details from this point are unclear."
Editor's Note: The Jail Report is looking for a photo of George Dover Jr. to remember the victim. If you have a photo you would can share, please text it to us 803-487-3224  or email it to [email protected]