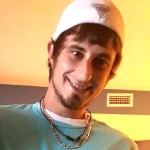 Two men died in a single-vehicle crash early Friday in rural Aiken County, including a young father of two boys.
Speed and alcohol maybe contributing factors in the crash that killed 24-year-old Austin Nunn of Wagener (right) and 32-year-olf Michael Polk of Salley (bottom photo), according to Coroner Tim Carlton.
The wreck happened around 12:44 a.m. Friday near Clinton Church Road and Joe Scott Road in Salley.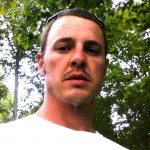 "Mr. Nunn was the driver of the Chevrolet pick up, when he lost control, left the roadway in a sharp curve, and struck a tree," the coroner said.
Both men were declared dead on the scene. Toxicology is pending. The crash is being investigated by the S.C. Highway Patrol and the Aiken County Coroner's Office.
Friends and family are already remembering them on Facebook:
Kelsey Quattlebaum: My heart is with my family in South Carolina. Austin Nunn, you crazy kid, what are we going to do without you. This boy had a heart of gold, even though it didn't always seem that way. He would do anything for anyone. Prayers for his two little boys. We love you, Austin."
Robin Rushton: "Rip 

Austin Nunn

, my heart aches soo badly for the family , who are our friends, for his sweet boys who are not going to understand! They sooo loved their daddy! He loved them dearly too!! I saw it first hand! My Brittany's heart is hurting too! This we know is Gods plan, not ours! We none know when we to will be called home! … Sorry for the loss of the other one involved as well, that I did not know! Prayers as well for his family!"