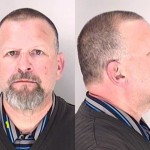 AUGUSTA, GA – The Masters golf tournament ended in spectacular fashion for winner Sergio Garcia, but it was a different story for a California school teacher and local security company employee.
Teacher Ken Petronius (pictured above and at right) was arrested for lighting up a joint Friday afternoon during tournament action at Augusta National Golf Club, according to sheriff's Capt. Scott Gay.
And, a local woman who was working the tournament for Securitas security firm was arrested Sunday afternoon for shoplifting from the pro shop.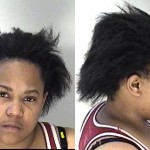 Rebekah Moore, 30, allegedly tried to steal some extra Masters goodies from the pro shop store after her job was done, Capt. Gay said.
In Friday's case, patrons alerted officers about a man smoking marijuana on the course.
"The patrons were complaining about the smell," Capt. Gay said. "An agent with the GBI saw him. It was a joint."
The 59-year-old patron came all the way from Hemet, California, to see the Masters tournament, but he left his manners at home, apparently. He was taken from the golf course and booked into the Charles B. Webster Detention Center, before being released on bond.
In Sunday's case, Rebekah Moore was one of many people hired by Securitas to work the tournament. Specifically, she worked at the security pavilion that checks credentialing for patrons, Capt. Gay said.
On Sunday afternoon, as Garcia was making his way to the last few holes, Moore went to one of the stores to get some Masters goodies.
"She went into the pro shop and was buying some things and putting some other things in a backpack or bag," Capt. Gay said.
Moore allegedly paid for some of the items, but not all.
"I believe they had it on video, the management at the merchandising building, which is the pro shop," Capt. Gay said. "They confronted her. She admitted to it. She went to jail."
Moore remained in jail Sunday evening on a $1,300 bond.
Overall, Capt. Gay said the tournament was calm. There were no attempts to steal sand and no huge problem with scalpers trying to buy and sell on the grounds of the Masters.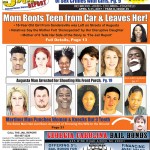 For more information, pick up this week's edition of The Jail Report, sold in local gas stations for $1.50. Or visit thejailreport.com for other crime stories.