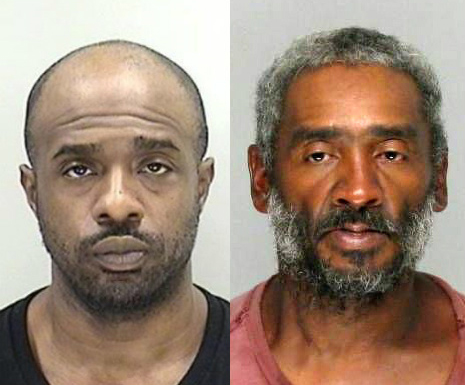 Two men were charged Friday morning with murder in Wednesday's shooting death of 20-year-old Javarius Walthour on Cornell Street in Augusta.
Demarco Mandrell Williams, 34. (left) and Jeffrey Houston Burns, 54 (right), are each charged with murder and possession of a weapon during the commission of a crime.
According to warrants, the victim was shot in the head with a .32-caliber handgun.
The Richmond County Sheriff's Office would not disclose a possible motive in the killing. They have refused to disclose any possible motive in recent rash of murders or give any explanation for the deadly violence in the county.
In this homicide, the young victim was found shot to death on Cornell Street in Augusta at 8 p.m. Wednesday. At the same time, deputies were called to shots fired on Cornell Street as well as Shirley Avenue.
The suspects each have a previous criminal history. According to criminal records, Williams was previously charged with cocaine possession, but the charge was dropped. In 2008, he was charged and later convicted of possessing a sawed-off shotgun, fleeing police, obstruction of law enforcement and driving with a suspended license.
Burns is a convicted felon charged in 1999 with aggravated assault, weapon possession and weapon possession by a convicted felon.