Alcohol may be a contributing factor in the deadly wreck that killed two pedestrians on Sunday night in Augusta, authorities said.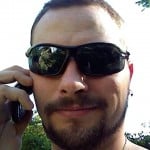 Cory J. Dimmick, 28, of Mike Padgett Highway, Augusta (top picture), and Michael O'Grady, 19, of Horseshoe Road, Augusta (below), were both struck and killed around 9:45 p.m. Sunday, according to Coroner Mark Bowen.
"Dimmick and O'Grady were in the right through lane of the northbound side of the 4600 block of Mike Padgett Highway," the coroner said in a press release. "A Nissan Maxima traveling northbound struck Dimmick and O'Grady. Both O'Grady and Dimmick died from blunt force trauma and no autopsies will be done."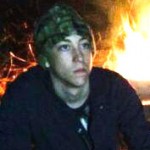 Bowen said that area was not well lit and the pedestrians may have been drinking before the crash.
"It is believed that alcohol may have been a contributing factor on the pedestrians," Bowen said. "Toxicology test for drugs and alcohol will be done."
Information on the driver and possible charges have not been released.
Editor's Note: If you have a photo to remember Michael O'Grady, please text it to The Jail Report at 803-487-3224.