Two people have died after a violent night in Aiken County, although it's not clear if the shootings are related, authorities said.
According to Coroner Darryl Ables,  the first shooting occurred just after midnight Thursday in the 600 block of Aldrich Street. Devin Williams, 30, of Alderman Street was pronounced dead at the scene at 1:16 a.m. from at least one gunshot wound.
Williams will be autopsied in Newberry. The Aiken Department of Public Safety is continuing the investigation.
The second shooting occurred on the 2000 block of South Carolina Avenue in Aiken at approximately 2:30 a.m.  The body of a male victim was found in the driver seat of a car that had rolled into a wood line. He had been shot at least once.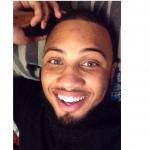 Brandon Odom, 25, of South Carolina Avenue, died of at least one gunshot wound and will be autopsied in Newberry, SC, this is an ongoing investigation.
A second shooting victim found in the area had sustained at least one gunshot wound was transported to the hospital in critical condition, Ables said.
The Aiken County Sheriff's Office is investigating.  Additional information will be released after the victim has been identified and family notified, the coroner said.
Note: If you have a photo or memory of the victims to share, please text it to The Jail Report at 803-487-3224.