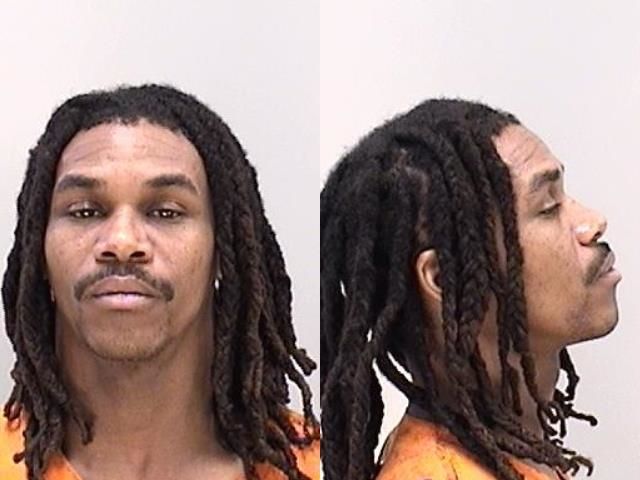 Thanks to DNA, Richmond County authorities have locked up a convicted felon in a 2014 sexual assault on a young mother in Hephzibah.
Darrell Donell Oliver, 33, was arrested recently for felony rape.
A rape kit taken from the 20-year-old mother was linked to Oliver, who is in the system as a convicted felon and thief, authorities said.
The rape occurred outside a Hephzibah home in September 2014, according to a sheriff's report.
The victim told officers that she had just carried her 7-month-old daughter to the shed in the back yard of her home and placed the baby inside when she heard someone walking to the building.
"She turned her phone light on and observed a black male walking towards the building," a report says. "She asked the man who he was and he stated that his name was Joe."
The man asked her where her boyfriend was.
"Not here but he'll be walking this way any time," she reportedly told him.
The suspect then pushed her down and she started screaming. The suspect then put his hand over her mouth and told her that he just wanted to have sex with her. The man then pulled her pants down and had intercourse with her. He then got up, took her phone and walked away.
The victim went to Doctors Hospital for treatment and a rape kit.
It's unclear why it took so long to link him to the crime. He has been out of prison for awhile, according to online records.
Georgia has struggled to keep up with rape kits and timely DNA testing, but the state solves rape cases with DNA samples run through CODIS.
What is CODIS? CODIS is the Combined DNA Index System. The database is a collection of DNA profiles of known offenders, according to Sgt. Tom Johnson with the RCSO Crime Scene Unit.
"Like a fingerprint system, a sample of an unknown individual's DNA can be run through the system and is automatically compared to known profiles in the system," Sgt. Johnson said. "If there is a match to a known individuals profile the submitting agency will be notified.  The system will also compare this unknown sample to other unknown samples making it possible to link several cases together.
"Another capability is to take a possible suspects DNA that has been obtained and a one-time search can be made in the CODIS system.  If nothing is matched during this search the suspects DNA will not be kept in the system."
For more crime news, pick up the current edition of The Jail Report in local gas stations.