Three people have been arrested and a fourth person is being sought in connection with last week's shooting death of Donnell Graham in Augusta.
Kendrick Green, 15, Torjae Tanksley, 16, and Ashley Jones, 29, have all been charged with murder, a press release says. Investigators also identified 29-year-old Kenneth Green Jr. of Augusta, and he is being sought for murder.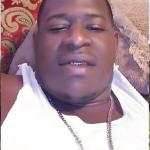 The 27-year-old victim was killed in the shooting behind a Pizza Hut on 2802 Wrightsboro Road. A responding deputy found Graham in the driver-side seat of a 1994 Grand Marquise. He was suffering from at least one gunshot wound and was rushed to the Augusta University Medical Center, where he was pronounced dead at 11:15 p.m. Tuesday.
A motive was not disclosed.