Richmond County authorities are looking for three men who are wanted for questioning only in the suspicious death that occurred at the Sleep Inn, located at 1050 Claussen Road in Augusta.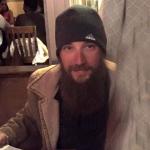 Kenneth Cowan, 42, of Martinez, died in a room on Friday night at 9:40 p.m., the coroner said in a Sunday night press release.
Authorities are looking for these three men: Brian Granger, Ethan Mahaffey and Jason Wheatley. They are wanted for questioning only and no warrants are on file in this case.
According to a press release, Mahaffey is known to frequent hotels on Washington Road and Jefferson Davis Highway. Wheatley is lso known to frequent hotels.
Any information concerning this subject, please contact Inv. Sean Morrow at (706)432-5281 or any On Duty Investigator at the Richmond County Sheriff's Office (706)821-1020 or (706)821-1080.