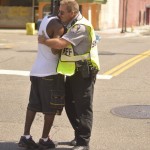 A peaceful march in Augusta today against police brutality brought hundreds to the downtown area.
But in light of the recent national events, three images taken by photographer Triston Bowie seemed to stand out.
Bowie said he was on the only photographer around when a black protester suddenly left the marchers, approached a white sheriff's deputy in the road and hugged him.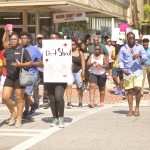 "I don't know who he is specifically. I just saw him walk outside of the crowd, away from everybody. I just starting clicking and I started taking photos because I wanted everyone to see that," said Bowie, a Jamaican native and photographer who moved to Augusta five years ago.
Bowie said he didn't feel Saturday's march was anti-police.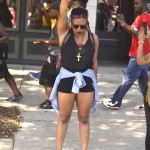 "We are not trying to kill cops, because that would not be a solution," he said.
"We want unity. We are trying to bring back that sense of being there for one another and holding everyone accountable," Bowie said.
The photographer said in light of the Dallas killings, he felt like people today were reaching out to cops, saying thank you and showing love.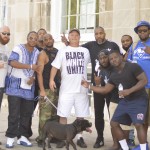 Many marchers expressed a need for change, chanting "no justice, no peace" and showing signs for "Black Lives Matter" and some with "All Lives Matter."
The march was sparked by the recent cop killings of Alton Sterling and Philander Castile. Speakers demanded an end to acts of police brutality, gathering 300-strong in the Augusta Common and only growing as marchers walked along the street.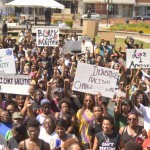 Photos reprinted with permission from Triston Bowie Photography. Click HERE to go to his Facebook page. Call him at 706-412-6871.