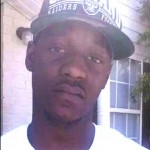 Richmond County authorities are charging five people in the case of a 2014 homicide in which a man was found shot to death in his car along Bobby Jones Expressway.
Gerald James Clifford, 28, (pictured) was found shot to death on Feb. 8, 2014. It was a Saturday morning and a deputy was traveling eastbound on Bobby Jones approaching the Mike Padgett Highway exit ramp when he happened upon a 2011 White Chevrolet Silverado, which appeared to be a disabled vehicle.
The deputy pulled up behind the vehicle and began walking towards the driver side, when the deputy realized the driver had sustained a gunshot wound. The victim was pronounced dead at the scene.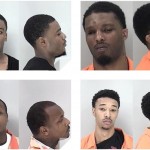 On Thursday, authorities announced these arrests:
Marion Isaiah Dagger (from left, top row), age 22 of the 2100 block of Shirley Ave.
Kevin Maurice Hanna, age 26 of the 3700 block Woodlake Dr.
Marquese Demario Parrish (bottom row), age 24 of the 500 block of Aiken St.
Darrell Fitzgerald Hill, age 25 of the 2300 block of Richwood Dr.
Latasha Nicole Moore (pictured below), age 27 of the 1300 block of Greene St.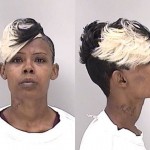 Each is being charged with murder, possession of a firearm during the commission of a crime and unlawful street gang activity.
Latasha Moore is currently in the custody of the Columbia County Sheriff's Office on an unrelated charge and is scheduled to be transferred to the Charles B. Webster Detention Center.
No motive released. The sheriff's office provided the public with no information on a possible motive in the slaying, leaving the public to only guess at the cause of deadly violence in the county.
Note: If you are a friend or relative of Gerald Clifford and have a better photo or a reaction to the arrests, please text it to The Jail Report at 803-487-3224.