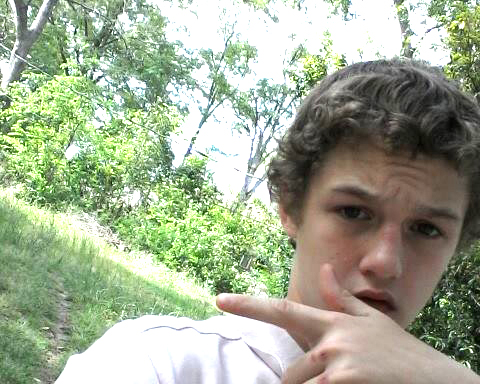 1. Were the teen suspects really after a PlayStation 4?
No.
According to warrants, three robbers burst into the Fairview Road apartment and demanded money from the occupants. When they didn't get any money, they shot 15-year-old Jordan Shores in the head and pistol-whipped the 16-year-old boy, firing the gun as well in a failed attempt to kill him too. They grabbed the $400 video game system and fled, shooting toward the 35-year-old homeowner when she appeared in a stairwell.
The threesome was allegedly joined in their planning by three other youth, with the groups driving two separate cars to the apartment at 1034 Fairview Road. Six suspects total – including a 15-year-old unidentified juvenile – have been implicated in the murder.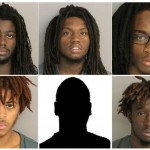 The five named suspects are Ronquavis James Howard, 17; Raihem Faisson McCorkle, 17, of New Ellenton; Undraize Antonio Dixon, 17, of Warrenville; Deonte Raequan Schultz, 17, of Beech Island; and Aikel Leetrez Harrison, 19, of Aiken.
2. What do sheriff's investigators say about the suspect's motive?
They believe the crime was drug-related, with sheriff's Capt. Eric Abdullah saying there are "drug indicators" to the crime. The theft of the PlayStation 4 seems to be a theft of opportunity, he said.
3. Shouldn't the 15-year-old suspect be charged as an adult?
There is a process that starts with the boy going through juvenile court. The solicitor must make a determination whether he will seek to try the teen as an adult. That has not been discussed. Meanwhile, he remains jailed at the Department of Juvenile Justice in Columbia.
4. What do we know about Jordan and what he was doing at the home?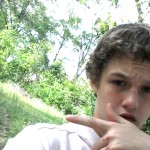 Jordan (pictured here) lived in North Augusta. He was a guest at the home of 35-year-old Wendi McClure. Authorities will not comment on the relationship, but social media posts indicate McClure is Jordan's aunt. The same post says that Jordan's older brother and a cousin were outside of the home when the robbery occurred.
In a Facebook post, somebody asked what Jordan was doing at the home at 1 in the morning on a school night. A family member said, "Disobedience to his parents. It doesn't change the fact that he was loved and now is dead."
Jordan was rushed to Augusta University Medical Center after the shooting. Tests confirmed that he was brain dead, and the teen's mother agreed to donate his organs to help others. He was officially declared dead at 9:15 a.m. Saturday.
Jordan was survived by his mother, father and two brothers.
5. When is the funeral?
A funeral is being planned Saturday at Woodridge Baptist Church, located at 401 Birch Street in North Augusta. Visitation is 12-2 p.m. Saturday at the church. Funeral services begin at the church at 2 p.m. Saturday with graveside services following at Pineview Memorial. To donate to the Jordan Shores burial fund, click HERE.
Click here for previous story:
http://augustacrime.com/killers-in-school-3-arrested-at-silver-bluff-high/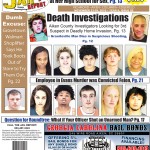 For more crime news from the Augusta-Aiken area, pick up this week's edition of The Jail Report.