A repeat offender with a history of burglary was charged Friday in the death of an Aiken carpenter who was found dead inside his Wire Road home a month ago.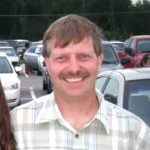 Gregory Levi Davis Jr., 21, was charged with burglary and murder in the death of  49-year-old Nicky Cockrell (pictured at right).
Aiken County authorities initially arrested Davis on Friday on a warrant for burglary in connection to the Wire Road case.
"Davis was spotted by investigators in the parking lot of the Richland Ave Walmart, where he was taken into custody," sheriff's Sgt. Stephen Shunn said in a press release. "Davis was taken to the Aiken County Sheriff's Office where he was interviewed. …  Investigators executed a search warrant of Davis' residence after his arrest which their preliminary findings have led to Davis being charged with murder as well."
Davis was also booked on an additional warrant for burglary of the second-degree, but Sgt. Shunn did not provide details on the second charge. The spokesman also didn't provide a possible motive in the killing and whether the killing occurred during a routine burglary.
A family member of Cockrell's found his body inside the victims home at 11:30 a.m. on June 7 and his death was called suspicious. It was later determined to be a homicide after the discovery of bullet fragments in the body, Coroner Tim Carlton said.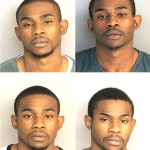 Davis is a repeat offender who has racked up serious charges in Aiken and Lexington counties since he became an adult. He's been arrested in Lexington County for credit card fraud, credit card theft, lottery fraud and multiple counts of burglary. He received a five-year youthful offender sentence with no prison time.
In Aiken County, he's been charged with drug possession, noise ordinance violation and animal nuisance. More importantly, he was arrested a year ago for possession of a stolen vehicle, but he was released on bond and the case has been lingering in the Aiken County courts for over year without resolution. So he was free on June 7th to continue his crime spree, according to authorities.
Family Reaction. Heather Cockrell, the victim's daughter, said it was a great feeling and a blessing to know her father's killer was arrested.
"It's been heartache on a lot of people," she told The Jail Report. "He was a good man and a great father and grandfather.  Getting some closure into this has made a big difference even though it won't bring him back."
Heather Cockrell said no one in the family knew the suspect or has any idea why he killed her father. "But we will be at every single court date there is to make sure my father gets justice," she said.
According to his obituary, Cockrell was a cabinet maker and had worked with Cowart Cabinets, North Augusta, SC, Fox Cabinets, Aiken, SC, and Altman Cabinets, North Augusta, SC. Survivors include two sons, Nicholas Chad (Tabatha) Cockrell, Warrenville, Bradley Cockrell, Aiken; one daughter, Heather Cockrell, Aiken; three brothers, Jacky Cockrell, Ricky Cockrell, Jeffery Cockrell all of Edgefield; one sister, Kathy Edgerly, Ward, SC; two grandchildren, Isaiah and Jeremiah Trull; two step grandchildren, Margo Reeves, and Bronx Harris.