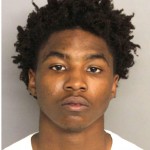 Aiken County authorities have identified three people involved in the March 29 robbery and assault of a local cab driver who ultimately died, making it a murder case.
The murder suspects have been identified as 20-year-old Marcus Allen Turner, of Warrenville (top left), 19-year-old Rakim Barton, of Aiken (top middle photo), and  24-year-old David Jerome Jacobs Jr. of Beech Island (top right). All are facing charges of murder and strong armed robbery, according to sheriff's Sgt. Steve Shunn.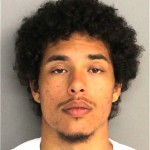 On March 29, the driver Robert Hightower and his companion of a local cab company picked up three men around 1:30 am from Clearwater Village Apartments. When the driver arrived at their destination off Huber Clay Road, the three suspects exited the vehicle, refused to pay the driver and struck the driver in his head. The suspects stole some items from the driver and his companion. The suspects fled on foot from where they were dropped off.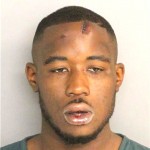 Investigators, working with SLED, was able to create three composite drawings of the suspects as described by one of the victims.
Sheriff's investigators were notified by the Aiken County Coroner office that the victim died on May 19th at an area hospital after seeking medical attention for injuries sustained from this incident. After a thorough investigation by the Aiken County Coroner, the victim's death has been ruled a homicide.
If anyone has any information on the whereabouts of Turner, contact the Aiken County Sheriff Office at 803-648-6811 or CrimeStoppers at 1-888-CRIME-SC.
NOTE: This story includes the latest update with the name of the 17-year-old suspect removed after his charges were dismissed and his brother confessed to being involved in the crime, according to authorities.