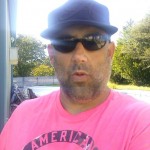 A self-admitted drug abuser was shot dead by a sheriff's deputy in Beech Island on Sunday night after raising two weapons at an officer, authorities said.
Joel B. Keenan, 43, of New Ellenton, was killed about 8 p.m. Sunday during the encounter with the unidentified deputy, according to Aiken County Coroner Tim Carlton.
"Mr. Keenan allegedly was confronted by an Aiken County Sheriff's Deputy and told to put down the weapons he had in his possession. Mr. Keenan refused to comply with the deputy," the coroner said. "Mr. Keenan then 'raised'  the two weapons toward the deputy. The deputy discharged his weapon in the decedent's direction and Mr. Keenan fell to the ground."
WRDW is reporting that Keenan had been at the Gulf Gas Station on Pine Log Road and had pointed a gun at a customer. That customer, Michael Collins, told the TV station this:
"I was standing there pumping diesel in my truck. I looked over and the guy had a gun pointed right to my head. So to keep from spooking him I slowly walked up to him and asked what the problem was then he said to get the hell out of here right now. I said say no more and pulled away from him called 911 then went back to in the store to tell them to lock the doors if he tries to come in. Not much later he was found where you guys are and was shot." (SOURCE: WRDW-TV)
Keenan left the store before deputies arrived but they were called to call of a man threatening a homeowner with a gun on Deans Drive. WRDW reports that deputies found Keenan in the driveway of that home with two guns, where the deadly encounter took place.
SLED has been asked to investigate the incident. An autopsy was scheduled for Monday morning.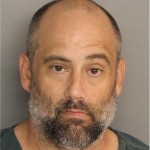 Keenan is well-known to local law enforcement with several recent arrests for shoplifting, driving under suspension and disorderly conduct. He also has arrests from over a decade ago for forgery and grand larceny.
On Facebook, the suspect has posted several images of his middle finger raised. In addition, he recently made his cover image one of the movie Straight Outta Compton with the phrase "F**k Tha Police."
Two months ago, he posted a note on Facebook admitting that he had screwed up his life this year. Here is the message with punctuation added:
"I lost the most important things in my life: my 3 boys, my daughter. I didn't fight for them. I didn't do nothing to try to keep them. I got on drugs. I screwed my life up, but I'm clean. I know nobody believes it. I got a long road to go and a lot of things to prove. But my kids, I got a lot to prove to them. I love you. I miss you. Your daddy is going to prove that he is the man that You Used To Know. I'm sorry. I'm very sorry, but I will prove that I deserve you. I miss you a lot. I love you."
The Aiken County Sheriff's Office press release:
"The Aiken County Sheriff's Office has contacted the South Carolina Law Enforcement Division to conduct an investigation into an officer involved shooting. On November 6th around 7:47 pm, deputies responded to 598 Pine Log Road at the Gulf Gas Station for a report of a male with a handgun who had threaten a citizen.
"Prior to their arrival the suspect had fled the area where it was reported that the suspect was driving a 25 foot RV. While responding deputies were in the area searching for the suspect, around 8:09 pm a second call was received by the Aiken County Sheriff's Office from the homeowner of 209 Deans Drive. The homeowner reported a suspect with a weapon and RV was on his property making threats to shoot them.
"Deputies responded to the home where they found the suspect in the driveway brandishing weapons. Subsequently the armed suspect was shot by the responding deputy. The incident location was secured and the South Carolina Law Enforcement Division was notified and responded to the scene.
"This is an on-going investigation by SLED, the Aiken County Sheriff's Office and the Aiken County Coroner's Office. As information becomes available information will be release when appropriate."
Have any information on Joel Keenan that you want added to this story? Text it to 803-487-3224.