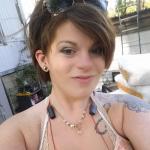 Investigators have made a second arrest in the shooting investigation that began on May 4th in Jackson, SC.
Shikem Saiquan Wright (21) was taken into custody by Richmond County Deputies at the Rivers Edge Apartments around 10:00 pm without incident.
On May 4th, information provided to deputies was there were three Black males that fired shots at a car that was occupied by Christina Cuteri and another victim after they arrived at 1629 Old Jackson Highway. The shooters drove away in a black in color sedan, leaving Cuteri in her vehicle injured from an apparent gunshot. After Aiken County EMS, they determined that Cuteri was deceased.
Wright has warrants for Murder, Possession of Weapon during Violent Crime, and Armed Robbery. He is currently being held in the Richmond County Jail pending an extradition hearing.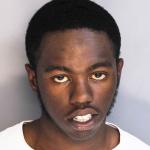 In May, authorities arrested 19-year-old Shikorian Markel Corbitt in the killing. He was charged with murder, possession of a weapon during a violent crime and armed robbery.
Corbitt was allegedly one of three males that fired shots at a car occupied by Cuteri and another victim then drove away in a black sedan.
Police are looking for one more suspects.
If anyone has any information, we encourage them to contact the Aiken County Sheriff's Office at (803) 648-6811.
You can provide information anonymously through Midlands Crime Stoppers. Your tip could earn you a cash reward of up to $1,000 for information leading to the arrest of the person(s) responsible for any crime.
Phone tip-1-888-CRIME-SC (888-274-6372)
Web tip- www.midlanscrimestoppers.com and click Submit a Tip.
Mobile tip- Download the new P3 Tips app on your Apple or Android Device
Mobile app-Download Aiken County Sheriff's Office App on your Apple or Android Device