An Augusta teen had sex with another 14-year-old girl last month while awaiting trial for an October sexual assault on a different girl, according to authorities.
Darreon Curry, 18, is being held in jail on new charges of statutory rape, enticing a child for indecent purposes and contributing to the delinquency of a minor.
He was arrested Monday.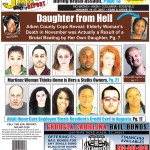 For more crime news, pick up this week's new edition of The Jail Report. The new issue includes news on a bizarre murder in Aiken County, a deli owner who bit the arm of a violent robber, and a Grovetown victim scammed out of $1,500 from an online puppy purchase.
In the newest case against Curry, the teen is accused of having sex with a 14-year-old girl over the holidays. Warrants say that Curry contacted the girl over Facebook, picked her up from her mother's house and got her high off marijuana at his house before having sex with her.
The girl is from a split family and went to stay with her mom on Dec. 29, but went missing around 11 p.m. Dec. 29 while her mother was sleeping.
"She was picked up by Curry and went to his residence on 3501 Snowden Drive," a sheriff's report says.
That's where the girl says she agreed to have sex with Curry. The girl called her stepmother the next morning and asked the stepparent to pick her up from a convenience store. When she was picked up, the girl was crying and upset.
Her stepmother took her to University Hospital to get checked out. They did not contact authorities about the case until the next day after the girl's father asked authorities to press charges.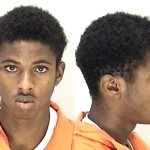 The other case. Curry's arrest comes just a few months after his Oct. 2 arrest for statutory rape on another 14-year-old girl.
In that case, the girl ran way from home Oct. 1 after asking Curry to pick her up from her home. They ended up back at his home, where she had sex with him. Afterward, she told Curry that she was going to call the police on him, and he left the residence. The rest of the day, the girl said she spent time with Curry's sister.
The girl told investigators that she was upset that Curry "played her" and she wanted him to get into trouble. He was arrested and those charges are pending.