Aiken police have identified a murder suspect in a Dec. 20 home invasion when a man was fatally shot after answering a knock at his door.
Aiken Public Safety investigators have issued arrest warrants for Andrew Harrison in the Dec. 20 murder on Cherokee Street. Harrison, 33 (pictured above), is currently incarcerated in Anderson on unrelated charges. At the completion of those charges, he will be transported back to Aiken, according to a press release.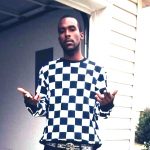 The victim, 27-year-old Carl Donnelle Boyd (shown at right), was shot to death by one of two burglars at his house Dec. 20, authorities said. He was shot after two men knocked on his residence and he answered the door.
Boyd was transported to Aiken Regional Medical Center where he was pronounced dead. The two burglars were "covered from head to toe," Aiken Public Safety Capt. Marty Sawyer said at the time.
The two males fled the incident location of foot and a perimeter was established. While on perimeter in the area, Harrison was located on Banks Mill Road. He was arrested on a hold for the U.S. Marshal's Service.
Investigators continued to review evidence and interview witnesses throughout the following weeks, and developed evidence to indicate Harrison was one of the two individuals who committed the armed home invasion.
The Aiken Department of Public Safety is assisted in this investigation by: SLED, ATF RAGE Task Force, and the 2nd Judicial Circuit Solicitor's Office.