An Aiken County deputy was grazed by a bullet Friday afternoon in a shootout with a 16-year-old boy who was wanted in an Augusta murder.
The deputy was grazed in the forearm when shots were fired on Storm Branch Road in Beech Island around 4 p.m. Friday, sheriff's Capt. Eric Abdullah said. The officer's name was not released.
"The suspect did fire his weapon which resulted in the deputy being injured," Capt. Abdullah said. "Deputies did return fire. The suspect was not injured."
The teen suspect was taken into custody and held at the S.C. Department of Juvenile Justice. He was wanted on a murder warrant in the Oct. 10 killing of Nathaniel Mack on Peach Orchard Road in Augusta.
Mack, 29, was shot across the street from the Circle K on Peach Orchard Road in Augusta around 3 a.m. Oct. 10. The victim ran inside the gas station, where he collapsed and died.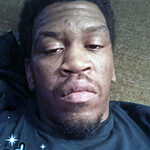 The mother of the victim's children says Mack was a kind father to his three kids and had a good heart. She said he was on his way home from his aunt's house and lived in the Apple Valley in apartments across the street from the Circle K.
Because shots were fired by Aiken County officers, the S.C. Law Enforcement Division (SLED) was asked to take over the investigation into the gunfight.
The 16-year-old suspect will be charged as an adult, and his name and mugshot will be released once he is extradited back to Richmond County.
Killers on the Loose. This is not the only wanted murder suspect in Richmond County and Aiken County.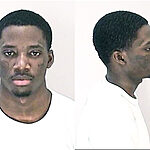 Authorities are still hunting for Arquette Jones in the brazen killings Sept. 19 of two local teens inside apartments on Cascade Drive.
Jones and arrested suspect Andre Rountree are accused of opening fire on 19-year-old Kameron Tucker and 17-year-old Kentevios Wageman inside the apartment.
Also, Julius Riddick is wanted in the Oct. 17 murder of Reginald Johnson outside the Dunkin' on Washington Road in Augusta. John Lee Scarboro got into a disagreement with 20-year-old Riddick, which led to the gun battle along the busy road.
Scarboro, 35, is accused of returning gunfire with Riddick, and one of their bullets struck the 32-year-old victim in the head and killed him. It's not yet clear whose bullet killed Johnson, authorities said. Authorities have not released a photo or wanted poster on Riddick.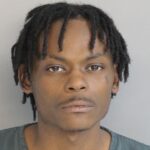 In an Aiken County case, Alvin Artis IV remains on the loose despite warrants for a triple murder outside a single-wide trailer on Wadley Drive in Aiken County.
The victims in those summer slayings were 17-year-old Willie L. Garrett IV, 16-year-old Cameron Carroll and 16-year-old Ivan Perry.