An Aiken County deputy involved in a high-profile case from February has resigned from the agency after being charged with DUI in Savannah, authorities said.
Deputy Justin Rutland is a 10-year veteran of the Aiken County Sheriff's Office, working most recently in special operations. But he suddenly resigned Monday after he was stopped by the Georgia State Patrol over the weekend and charged with DUI and failure to maintain lane. He was cited and released without being booked into the Chatham County Jail, a common practice these days as jails become overcrowded from a pandemic backlog.
The officer's resignation was confirmed Wednesday by sheriff's Capt. Eric Abdullah. Deputy Rutland had been employed with the Aiken County Sheriff's Office since November 2012, the captain said.
Deputy Rutland was one of two officers involved with shooting a carjacking suspect on Feb. 3. Both officers were placed on administrative pending a SLED investigation.
The carjacking suspect, 24-year-old Cameron Duncan, was shot in the chest and survived. The violent encounter with the suspect began at 11:22  p.m. Feb. 3 at a public safety checkpoint on Anear Street in Graniteville.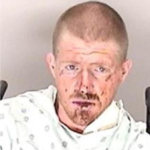 When deputies approached the driver of the pickup, he sped away from the stop. Deputies pursued the pickup truck where the driver stopped on Trolley Line Road near Morningside Drive. The driver got out of the truck armed with a shotgun where he attempted to carjack a passing motorist.
When confronted, the suspect pointed his weapon at the deputies and they fired at him. The wounded suspect then ran away and was found hiding in a nearby shed.  Authorities say Duncan was in a stolen vehicle and had an outstanding warrant for breach of trust.