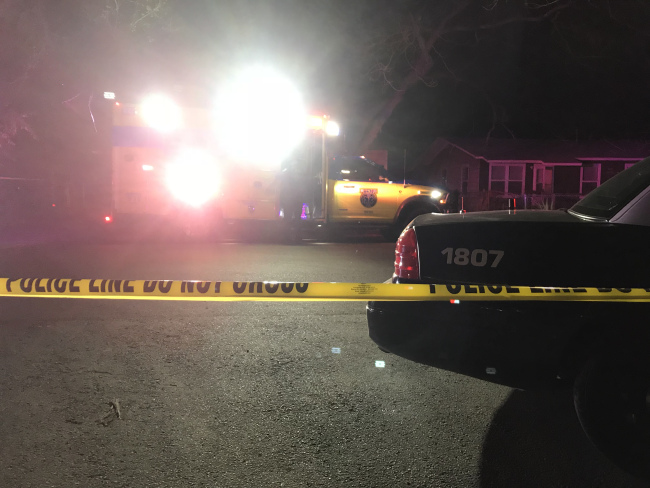 An Aiken County deputy shot a New Ellenton man on Thursday night after the suspect refused to drop two long guns and fired a round from one of the weapons.
No officers were injured and the suspect is being treated at a local hospital.
The sheriff's office hasn't released the suspect or officer's name, and they have asked SLED to investigate. A spokesman did not return our phone calls or emails seeking names.
Here is what an ACSO press release from Staff Sgt. Stephen Shunn says:
"On March 15, 2018 around 7:24 pm an Aiken County Sheriffs Deputy with the assistance of two New Ellenton Police Officers responded for a 911 call in the 1100 block of Colbert Bridge Rd, Aiken for a disturbance between family members. When officers arrived they located the caller who said that the male suspect was at the residence with access to weapons.
"The officers observed the male suspect approaching down the driveway towards them with two long guns. The suspect did not respond to the officers orders to drop the guns and then fired one of the weapons. Subsequently the armed subject was shot by the responding deputy. The suspect was transported in stable condition to an area hospital, with two gunshot wounds, for treatment.
"No officers were injured during the incident. The incident location was secured and the South Carolina Law Enforcement Division was notified and responded to the scene. This is an on-going investigation by SLED, and the Aiken County Sheriff's Office. As information becomes available it will be released when appropriate."
In a SLED press release, the state agency said this is the ninth officer-involved shooting in South Carolina in 2018 and the first this year involving an Aiken County deputy.
For more crime news, pick up today's new edition of The Jail Report. Here is the cover.