The inmate found dead in her cell last Thursday has been identified as an out-of-town mother who was arrested July 19 for meth trafficking and traffic violations, authorities said.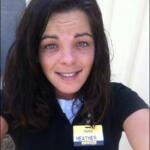 Heather Davis Carter, 28, had a listed address in Conway, S.C., near the beach, but she was captured in the early morning hours of July 19 riding through the City of Aiken on a suspended license.
She ended up stuck in jail on a meth trafficking charge and had been there 10 days when she was found dead in her cell.
Carter was found "with a sheet around her neck," and her death was ruled a suicide, Coroner Darryl Ables said.
SLED is investigating the death.
On a Facebook page under her former name of Heather Davis, the woman proudly shared photos of her children. The page, last updated in 2015, said she was from Conway but was living in Fort Mill, S.C.
It is the second death at the Aiken County Detention Center in July.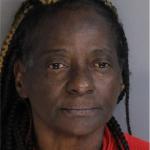 On July 23, Dorothy Mae Bernard of Monetta was found dead in her cell while awaiting trial for attempted murder. She was arrested in February for allegedly stabbing a 67-year-old man who she was living with.
Shortly before 5 a.m. Friday, Bernard was found unresponsive in her cell and pronounced dead on scene, Coroner Darryl Ables said. No foul play is suspected in her death, but SLED is continuing with the investigation, the coroner said.