An Aiken County man died at the hospital early Sunday after being shot at a Club Viral in Augusta, authorities said.
A "possible suspect" has been detained, authorities said.
Taquan Dashawn Salley, 20, of Wagener, was pronounced dead at Augusta University Medical Center, according to Chief Deputy Coroner Kenneth Boose Sr. (Note: The victim spells his name Traquan on Facebook.)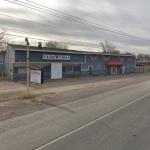 This victim was shot at Club Viral on 127 Laney Walker Blvd.  An autopsy is scheduled for early next week at the GBI Crime Lab.
A press release from the sheriff's office does not mention a death, but it does say a suspect has been detained. Here is the press release:
"The Richmond County Sheriff's Office responded to 127 Laney Walker Blvd, Club Viral, in reference to a shooting.  Upon arrival Deputies learned one individual was shot in the neck and transported himself to the hospital. A possible suspect has been detained and Investigators have responded.  No additional information at this time.  Respectfully, Sgt Caleb Lee, PIO"