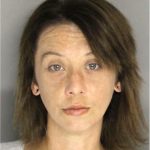 An Aiken County drug user continued to get high this year while pregnant in her third trimester, leading to her arrest Monday.
Candice Vickers, who has a history of drug arrests, was charged with unlawful neglect of a child or helpless person. She's being held in the Aiken County Detention Center. The mugshot shown at right was taken Monday.
The arrest warrant says that Vickers "placed her unborn child at unreasonable risk of harm affecting the child's life, physical or mental health, of safety by using marijuana and/or methamphetamine during the month of April 2018 while knowing she was pregnant."
Authorities obtained the information from hospital medical records and the woman's own confession, according to the warrant. She tested positive at her doctor's appointment. A DSS caseworker asked Vickers several times to submit to a drug screen, but she failed to do them, a sheriff's report says.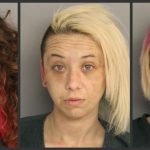 Vickers was due to give birth in June.
The suspect's sister, Lori Holland Barker, gave this update on Facebook: "She messed up and has admitted it. She is getting help and has been clean for 2 months. Her baby is great other than being premature. God brought them through a lot and will continue to!"
Vickers has a history of arrests for marijuana and other drugs for every year dating back to 2015, according to jail records. These mugshots at right are from previous arrests. Click on image to see all three.
For more crime news, pick up the latest issue of The Jail Report, sold in local gas stations.