Aiken County officers shot a domestic violence suspect dead on Wednesday night after returning a second time to a disturbance at the Aiken home.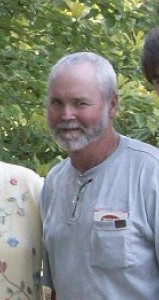 Brian Gavin, 57, of 1304 Pine Drive NW, Aiken (pictured), was pronounced dead at 9:40 p.m.Wednesday at his home, Coroner Tim Carlton said.
SLED has taken over the investigation since it involves a shooting by law enforcement officers, the coroner said.
Deputies first responded to a domestic call but left when everything seemed under control, The Aiken Standard reported. Deputies did take a report but returned about an hour later after reports that two shots had been fired.
When officers arrived, they found a man pointing a firearm at the female victim, The Standard reports. At least three deputies were involved in the shooting.
The female victim was not shot and is expected to be OK, according to WRDW-TV.
An autopsy on Gavin is scheduled Thursday in Newberry, Carlton said.
NEW PRESS RELEASE FROM SHERIFF'S OFFICE:
"Around 8:31 p.m. last night, the Aiken County Sheriff's Office received a 911 call from 1304 Pine Dr. NW in Aiken for a domestic situation. Deputies responded to the incident location multiple times, within twenty minutes. While deputies were still in the area they heard gunfire coming from the residence. Deputies returned to the incident location and made entry into the home.
"After gaining entry deputies encountered a male subject who was brandishing a firearm and pointing it at a female victim. Deputies ordered the subject to drop the weapon, which he refused to do. Deputies were forced to deploy their weapons. Aiken County EMS arrived on scene and pronounced the subject deceased on scene and the Aiken County Coroners was notified.
"The SC Law Enforcement Division was contacted and responded to begin an investigation of the shooting incident which is protocol for an "officer involved shooting". The deputies who responded to the initial call were not injured.
"Sheriff Hunt stated "I stand behind the actions of our deputies. Our thoughts and prayers are with the family during this tragic time. We are working with the State Law Enforcement Division in order to show transparency and ensure that the incident is fully investigated."
"The following agencies assisted in this incident: Aiken Department of Public Safety, Aiken County EMS, Aiken County Coroner's Office, Aiken County Victim Services, 2nd Judicial Circuit Solicitor's Office, and SLED."
UPDATE FROM CORONER:
"The autopsy results from last night's shooting on Pine Drive NW in Aiken SC revealed that 57 year old Brian Gavin died from exsanguination due to multiple gun shot wounds. Manner of death to be ruled a homicide. Toxicology is pending."
Note: If you have a photo of Brian Gavin, please email it to [email protected] or text it to 803-487-3224.