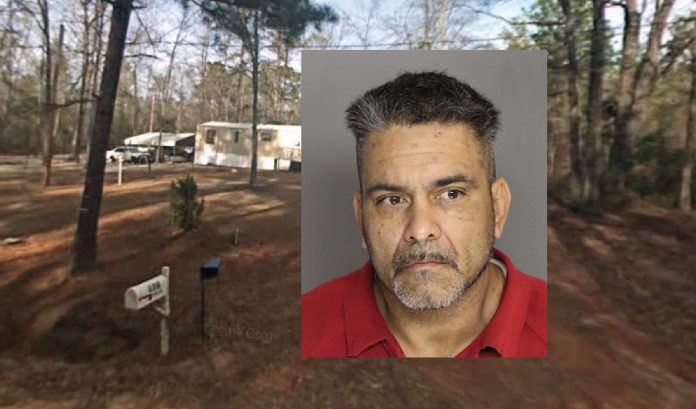 Aiken County authorities are hunting a local man for an overnight shooting that killed a New Ellenton man.
Arnold Patrick Reeves (pictured,) is wanted in the shooting death of 36-year-old Charlie G. Wenner, who was pronounced dead following a shooting incident around 1:20 a.m. Wednesday at a residence at 170 Valley Drive in Aiken, authorities said. Robbery appears to be a possible motive.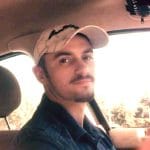 Responding deputies found Wenner (pictured in baseball hat) lying in the driveway with a gunshot wound to the chest. A witness on scene told deputies that she and Wenner drove to the home on Valley Drive, where Reeves shot the victim with a shotgun.
"The suspect, at gunpoint, attempted to get the companion of the victim to drive him away at which time a struggle over the weapon occurred. The female victim was struck in the hand by gunfire," sheriff's Capt. Eric Abdullah said in a press release. "Reeves fled the area on foot."
Investigators, Aiken Bloodhound Tracking Team, and the Aiken County Coroners responded to the scene. Reeves was not located during a search of the area. The suspect should be considered as armed and dangerous, authorities said.
He is described as a Caucasian male, 5'11" tall, approximately 205 pounds and wearing all black at the time of the shooting. Investigators are obtaining warrants for murder, attempted murder, armed robbery, and possession of weapon during violent crime.
If anyone has any information on this case or the whereabouts of Reeves, we ask them to contact the Aiken County Sheriff's Office at (803) 648-6811. You can provide information anonymously through Midlands Crime Stoppers. Your tip could earn you a cash reward of up to $1,000 for information leading to the arrest of the person(s) responsible for this crime.
Note: If you have a photo of Charlie Wenner to share, please text it to The Jail Report at 803-487-3224.