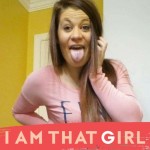 An Aiken woman has been charged with felony DUI after killing a Jackson motorcyclist and then trying to flee on foot, according to authorities.
Melissa Pryor, 21 (shown here from Facebook), was jailed for felony DUI and more in the death of 45-year-old Michael S. Harden of Jackson, authorities said. The accident was reported at 12:25 a.m. Thursday and Harden died at the scene.
"Harden was riding east on Gray Mare Hollow Road on his Yamaha motorcycle when a 1998 Dodge Ram crossed the centerline and struck his motorcycle," Coroner Tim Carlton said.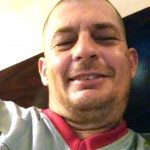 As the victim was dying in the street, Pryor got out of her wrecked Dodge and tried to flee on foot, but she was apprehended by law enforcement later. She wasn't even supposed to be on the road since her license was suspended and she had no insurance! And cops say they found her riding around with an open container of alcohol in her vehicle!
Pryor was taken to jail on charges of felony DUI, hit & run, driving under suspension – 2nd offense, operating without insurance and more!
Her Facebook page shows her with two young boys.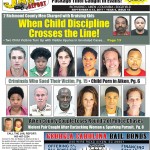 For more crime news, pick up this week's edition of The Jail Report.