An underage drunk driver struck and killed a 15-year-old Aiken boy who was walking Sunday night on an isolated road near New Ellenton, authorities said.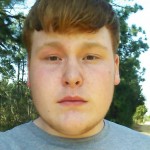 Raymond Burns, 20, of Aiken, left the scene after the fatal collision about 8 p.m. but later turned himself in to the S.C. Highway Patrol, according to Coroner Tim Carlton.  The victim, 15-year-old David Crutchfield (pictured at right), had been walking on North Street when he was struck by Burns' Dodge Durango.
Burns has been charged with felony DUI, leaving the scene with death and driving under suspension. The victim was pronounced dead at the scene from multiple body trauma, the coroner said.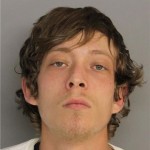 This isn't Burns first problem with alcohol. Burns (right) was featured in The Jail Report over the summer after being charged with contributing to the delinquency of a minor and an open container violation. He also has previous traffic charges from last summer for texting while driving, no proof of insurance and driving without a license.
Friends of the victim are already remembering him on social media:
"Rest in peace, David Crutchfield. Another teenager gone too soon. Prayers go out to the family and friends of David. You will be missed!" – Marihelen Burton
"It seems like Silver Bluff has been going through the most..and it just doesn't stop. Prayers go out to David Crutchfield's family. Rest in Peace. We will miss you!" – Caitlyn Trotter
"Thoughts and prayers going out to the friends and family of 

David Crutchfield

. Rest easy bud. You'll be missed." – Dana Dorn

"Man woke up do my normal stuff for school mama came in the bathroom she was like are you sad and I said why would I be sad then she tells me David Crutchfield died last night. It put me in tears to know my friend won't be on this earth anymore that was my boy its crazy I had seen you at the mall looked fine and everything and now IMA be praying for you and your family another life taking to heaven Rest In Heaven David Crutchfield." – Raymond Bagley