An Aiken man has been charged with sex crimes on three girls when they were 4, 10 and 11, according to authorities.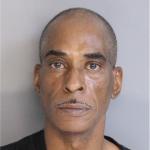 Charles Payne, 62, of Pickens Avenue NW, was arrested Saturday on three counts of criminal sexual conduct with a minor. Authorities declined to identify the suspect's relationship to the girls, except to say he was not a stranger to them.
The weekend arrest comes two months after an investigation started with accusations from the youngest girl. Her mother picked her up from Payne's home on Sept. 18, and the girl said she didn't want to go back to his house, a sheriff's report says.
When the mother asked why, the 4-year-old girl said Payne had grabbed her hand and put it on his penis while they were riding in his car that day. The mother investigated and discovered he had done the same to two other older girls.
Payne denied the allegations when confronted by officers, saying "he would never touch them," a report says. But the older girl – who is now 14 – said he had touched them numerous times dating back to 2018.
Arrest warrants say he anally raped the 4-year-old girl at his home in September and performed oral sex on another girl in 2018 when she was 10 and a different girl in 2018 when she was 11.
Payne remained in the Aiken County Detention Center on Monday afternoon.