An Aiken man was apparently worried about his size Monday afternoon when he approached two female employees of the Walmart on Bobby Jones Expressway.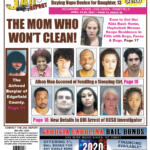 "Is that big enough?" suspect Tyler Bostick allegedly asked a woman as she cleaned up a flood in one of the restrooms. She told deputies that Bostick stuck his hands in his pants and pulled out his penis before asking the question, according to a sheriff's report.
   A second employee was working on the dog aisle when the 24-year-old suspect approached her and started a conversation.
   "The black male asked if she was seeing someone, and when she responded yes, he pulled out his penis and asked, 'if it was big enough,'" the report says.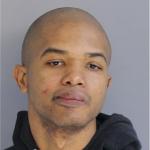 The man was later identified as Bostick, who was found walking just inside Richmond County. The Columbia County officer arrested him and booked him on two counts of public indecency.
   The Aiken man has a pending assault & battery charge from January in which he allegedly stabbed his grandfather in the head and face. He was free on bond in that case.