An Aiken man jumped into a new car with a sleeping woman in the back Sunday morning and later wrecked the car during a police chase, authorities said.
The woman was not hurt.
Repeat offender Devin Williams, 30, allegedly took off with a running car outside the Aiken Hotel while the driver had went inside for 10 minutes and left a female friend in the back seat. The passenger woke up and realized a stranger was driving, and she begged him to pull over, but he refused, according to an Aiken police report.
Williams, also known as "Cheddar," eventually pulled over at a Circle K near Redds Branch Road, where she escaped and called for help. Williams tried begging people for gas money since the tank was on empty. He eventually got back on the road, a report says.
Deputies spotted the stolen 2019 Kia Sportage and chased it from Dallas Circle toward Edgefield Highway. The suspect eventually wrecked into a tree at the intersection of South Boundary Avenue and East Boundary Avenue. The bungling crook tried to run from the wrecked car, but he tripped over his own feet and was captured.
Williams was taken to the hospital before jail, where he was booked for kidnapping, grand larceny, failure to stop for blue light and driving under suspension.
Williams is a repeat offender with a long list of charges dating back to his youth. You may get tired of reading them and start to wonder why he was a free man. They are listed below.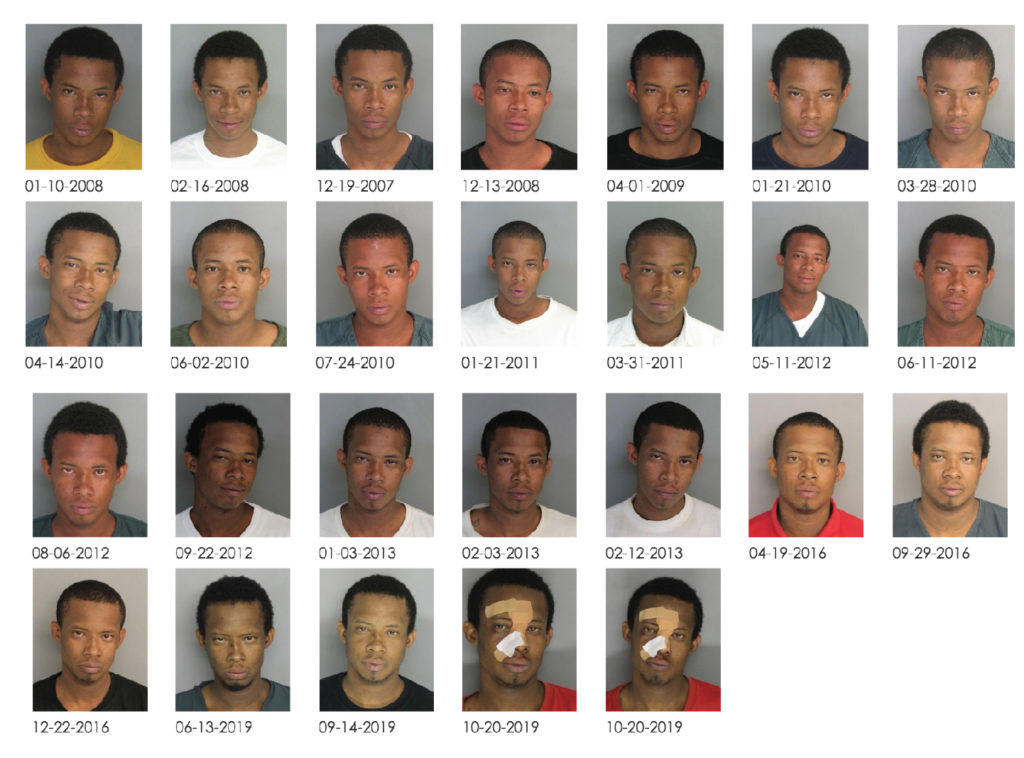 His previous charges include: failure to comply with lawful order, false info, criminal domestic violence, burglary, assault & battery high & aggravated, simple assault, fail to assist law enforcement, drug paraphernalia, receiving stolen goods, drug offense, carrying a concealed weapon, disorderly conduct, armed robbery, malicious injury to real property, drinking in public, probation violation, strong armed robbery, cocaine distribution, marijuana possession, DUI, no driver's license, open container of beer, breaking & entering auto, possession of crack cocaine, discharging weapon and trespassing.