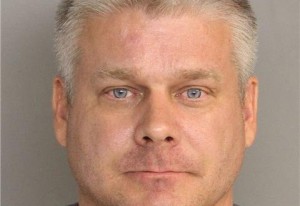 Here is the Aiken man accused of walking his dog in the nude on Barbara Lane.
John Bailey, 46, was charged with indecent exposure on Saturday. One of his neighbors called Saturday night to complain that Bailey was strolling outside naked for a long time. He then went inside, got his dog and came back outside in the buff to take the dog for a walk, police said.
When cops showed up, the suspect had returned to his home. He was subsequently arrested.