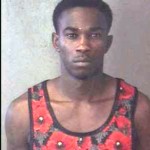 The Aiken man being sought in the May 26 shooting death outside Pace's Run Apartments in Aiken was captured Thursday near Atlanta, authorities said.
Tobias Marquez Thomas, 20, of Morgan Street, Aiken, was arrested at a home in Decatur and held pending charges for the murder of Kaliel Bey.
"Investigators completed several interviews, followed up on leads and tips, and processed physical evidence which led investigators to issue warrants" for murder and weapon possession on Thomas, a press release said.
Acting on a CrimeStoppers tip, Thomas was arrested by DeKalb County Sheriff's Office at a relative's home. Thomas will have an extradition hearing in Georgia and be extradited back to Aiken at a later date.
Aiken Department of Public Safety is being assisted by the Aiken County Sheriff's Office, SLED, ATF RAGE TASK FORCE, Second Judicial Circuit Solicitor's Office, and the DeKalb County Sheriff's Office. This is an ongoing investigation and more arrests are possible.
Previous Story.
Aiken police say a young man has died after being shot May 26 in the Paces Run apartment complex.
The victim, identified as Kaliel Bey (pictured), was found lying in the roadway on Brandt Court when police were called about 8 p.m. Friday.
The victim had at least one gunshot wound, a press release says.
The victim was rushed to the Augusta University Medical Center, where he died sometime later.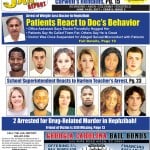 For more crime news, pick up this week's edition of The Jail Report.