Aiken police need your help in finding murder suspect Trevor Lorenz Butler.
He's been identified as one of the masterminds behind a 2013 home invasion and murder of Shane Jones on Aldrich Street. Four others are also charged in the deadly crime.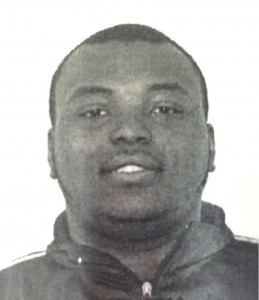 Butler, 21 (pictured) , allegedly helped plan the armed robber of the victim and went into Jones' home before the killers arrived. Later, Butler communicated with the other men using a "mobile electronic device" to provide "tactical and logistical information concerning the planned home invasion," a warrant says.
Jones, 19, had cash and Xanax pills stolen from him during the home invasion.  The warrants against Butler are based on new evidence developed by investigators. He is wanted for murder and armed robbery.
Previously charged in the crime: Leon Jacob Simmons, Reshawn Isaac, Brian Morton and Markese Dequam East.
At the time of the killing, investigators say the armed suspects came into the home and began shooting. Officers later found the teen's body inside and an autopsy show he died after being shot multiple times.
A second shooting victim, a female, drove herself to the hospital after being shot in the leg.
Investigators believe Butler is living in the Aiken area. Anyone with information which may lead to the arrest of Trevon Larenz Butler is asked to contact the Aiken Department of Public Safety at 803-642-7620 or contact Crimestoppers at 1-888-CRIME-SC. You can remain anonymous and may be eligible for a cash reward of up to $1000.