An Aiken robber who pulled a gun on a Circle K customer Thursday morning was fatally shot by the victim after a physical altercation, authorities said.
Steven B. Klimek, 39, of Batesburg (pictured)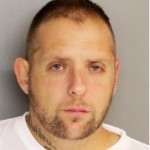 , was pronounced dead at the Circle K on Highway 19  North in Aiken County, according to Coroner Tim Carlton.
"Mr. Klimek attempted to rob a customer at the store by using a handgun. The customer initially complied with Mr. Klimek and gave him $15.00,  however the customer was able to retrieve his own gun from his vehicle and shot Mr. Klimek several times," the coroner said in a press release.
The victim told sheriff's investigators that he was pumping gas into his truck about 6 a.m. Thursday when the suspect approached him, brandishing a handgun and demanded money. The caller also told deputies that the suspect demanded him to get in his vehicle while being held at gunpoint that resulted in a physical altercation.
"During the altercation, the suspect's weapon discharged and the victim grabbed his own weapon and shot at the suspect," a sheriff's press release says. "Aiken County EMS responded to the scene where the suspect was pronounced deceased."
Investigators, Aiken County Coroner's Office and the 2nd Circuit Solicitor's Office responded to assist with the investigation. This investigation is on-going, a sheriff's spokesman said.
Klimek was featured in The Jail Report in September 2015 after his arrest for possession of a stolen vehicle. Not surprisingly, the charge is pending in the court system and had not been resolved after over a year.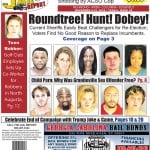 In Lexington County, he was arrested in November 2015 for burglary, another charge that remained pending at the time of this morning's shooting.
For more crime news, pick up this week's edition of The Jail Report.
Note: If you have a better photo or information on Klimek, please text it to The Jail Report at 803-487-3224.