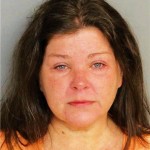 A drunk woman became enraged Friday night when she heard waiters and waitresses speaking Spanish at Mi Rancho Mexican Restaurant on Richland Avenue in Aiken.
Wendy Autwell, 42, of the 200 block of Outing Club Road, Aiken, was arrested and charged with disorderly conduct – gross intoxication, according to a report from the Aiken Department of Public Safety.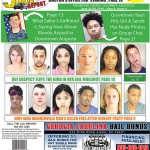 (This is one of many stories in this week's edition of The Jail Report. Pick up your copy today from local gas stations for $1.50.)
When two officers arrived just before 10 p.m., Autwell was in the passenger seat of a Jeep screaming at people outside. She smelled strongly of tequila and was immediately arrested and handcuffed.
Seems that Autwell began to scratch and bite people from the restaurant and when officers arrived she was having a difficult time standing on her own two feet. She was also cussing loudly at one and all.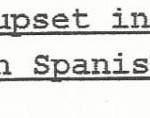 The folks she attacked didn't press charges, but the officers saw enough to take her in for her behavior. At public safey headquarters, she unbuckled her seatbelt and when officers tried to fasten it, she began kicking them. They stopped that by chaining her legs in a hobble, the report said.