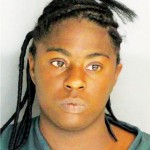 An Aiken woman has been arrested for making up a rape accusaton to cover up an indiscretion, authorities say.
Skylare Gramblin, 26, of Florence Street NW., Aiken, was charged Friday with filing a false report of a felony.
Aiken police responded to the Circle K on Hampton Avenue last Wednesday about a "disturbance." They met with Gramblin, who claimed she had been abducted, robbed and forcibly raped earlier that night by an 18-year-old man.
Investigators took Gramblin's claim seriously, took her to the Aiken Regional Medical Centers for a rape kit, and even logged the woman's brown shorts and two shirts as possible evidence in the case.
Just a day later, investigators talked to the woman again, and she confessed to making up the story, according to an Aiken Public Safety report. The teen who she accused was never arrested.
"Gramblin had filed a false police report to cover up another indiscretion," the report says. "She admitted to the false report."
Gramblin remained in the Aiken County Jail on Wednesday afternoon. She has been arrested before, twice in 2008 for shoplifting and credit card theft.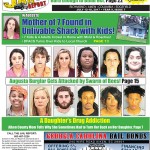 For more crime news, pick up this week's edition of The Jail Report, which includes an exclusive story on an Augusta mother who was caught living in a tiny, moldy, roach-infested shack with her seven children.