A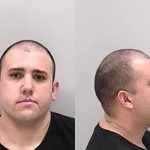 Richmond County deputy was on the other side of the law Wednesday when he was arrested for allegedly assaulting his wife.
Charles Gunn, 28, was jailed for simple battery – family violence and criminal trespass – family violence.
On Wednesday, deputies responded to a domestic dispute on the 400 block of Walden Hills Circle in Augusta involving the off-duty deputy and his wife.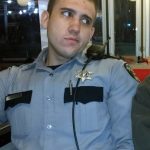 "During the course of the investigation, deputies found damage inside the home alleged to have been caused by Gunn as well as signs of a physical altercation between the two," a press release says. "As a result of the incident, Gunn was arrested and transported to the Charles B. Webster Detention Center.
"An internal affairs investigation by this agency has been initiated as a result of this incident and further details will be provided as they become available."
Gunn's arrest continues a string of recent arrests by officers working for the sheriff's office. Those arrests are detailed in the latest edition of The Jail Report, sold in local gas stations.