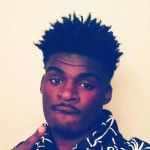 Aiken Public Safety Investigators are seeking the public's assistance in locating Antonio Pryer.
Pryer, 19, of Aiken, is a potential witness to the homicide of Kaliel Bey, which occurred May 27th, 2017, on Brandt Court in the Pace's Run apartment complex.
Anyone with information which assists investigators in locating Mr. Pryer or the shooting incident is asked to contact Detective Jeremy Hembree at 803-642-7772 or Crimestoppers of the Midlands at 888-CRIME-SC.
Previous Story.
Aiken police say a young man has died after being shot May 26 in the Paces Run apartment complex.
The victim, identified as Kaliel Bey (pictured), was found lying in the roadway on Brandt Court when police were called about 8 p.m. Friday.
The victim had at least one gunshot wound, a press release says.
The victim was rushed to the Augusta University Medical Center, where he died sometime later.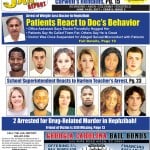 For more crime news, pick up today's new issue of The Jail Report, sold in local gas stations.