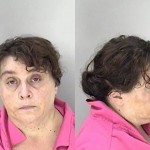 An Augusta woman has been arrested for operating an unlicensed care home, authorities said Wednesday.
Brenda Lee Nations, 57, of the 2500 block of Mt. Auburn Street, Augusta, had been warned repeatedly that she needed to become compliant with state law. So she was arrested for the misdemeanor charge, which becomes a felony if she gets a second conviction.
The arrest by the sheriff's office was made in conjunction with the Georgia Department of Community Health, Richmond County Licensing and Inspections/Code Enforcement, and the Augusta Fire Department Fire Prevention Bureau.
Several websites list Nations as owner of Fulcher-Nations Personal Care on Edgar Street in Augusta. One website describes the business this way: "Adult Care, Adult Day Care Centers, Apartment and Home Rental, Apartments, Assisted Living Facilities, Elder Care, Homes and Residential Real Estate, Long Term Care Facilities, Medical Services, Retirement Apartments and Hotels, Retirement Housing company."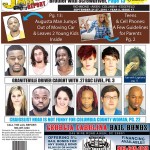 For more crime news, pick up this week's copy of The Jail Report, sold in local gas stations.