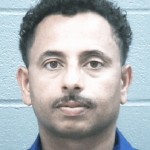 A Grovetown man shot his neighbor's pit bull last week and got arrested for it.
Theodore Washington III, 47, of Freedom Circle, told police that he was mowing his grass last Sunday morning when the pit bull poked his head through a hole in the fence. He kept mowing but eventually became scared the dog would injure him and his family.
Washington claimed that he went to pick up a rock near the piece of the picket fence that had been knocked out, but the dog "would not let him get the rock."
So he pulled out his 9 mm pistol and shot the animal, hitting him in the face and chest.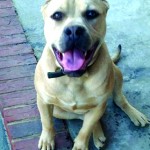 The dog, named Tupac for the singer, survived after undergoing surgery at Augusta Animal Emergency Hospital.
Grovetown police investigated the case and didn't buy Washington's self-defense claim.
"Officers found that his self-defense claims were not matching the physical evidence on scene," Investigator Samuel Long said.
Police say Washington knew the dog was at the fence the entire time he mowed the yard, indicating the suspect knew the dog posed no threat.
"At no time did Theodore Washington attempt to have the neighbor secure the dog or communicate the dog had put his head through the fence," the police report says.
Washington was arrested last Monday for aggravated cruelty to animals. He was also cited for discharging a firearm in city limits.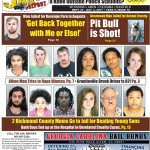 The suspect was not available for comment on the case.
For more crime news, pick up this week's issue of The Jail Report.