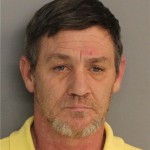 A former school resource officer at Midland Valley High School was arrested Friday for allegedly having sex with a 17-year-old student on school property.
Donald Eugene Henry Jr., 56, of North Augusta, was charged Friday with sexual battery with a student without aggravated or coercion, according to a SLED press release.
Authorities say the sexual relationship was going on while the girl was a student at Midland Valley, where Henry was serving as a school resource officer. The sexual relationship took place between October and January at the school, according to a warrant.
When the Aiken County Sheriff's Office learned of the allegations, they asked the State Law Enforcement Division to conduct an independent investigation. SLED made the charges Friday.
Officer Henry suddenly retired last month just before the charges were announced. His Facebook page says "Retired and loving life!"
He is being held at the Aiken County Detention Center.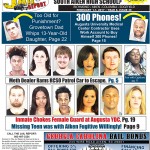 For more crime news, pick up this week's edition of The Jail Report.