The Augusta attorney for the mother and daughter who were savagely attacked in a Little Ceasars beating captured in a viral video has earned civil judgments against the pizzeria and the attacker, according to a press release.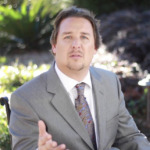 On July 20, Attorney Joseph R. Neal, Jr. obtained a $6 million verdict in the Superior Court of Richmond County on behalf of his clients Emily Broadwater and D'Ani Jarma, a minor child, against Brittany Kennedy.
Kennedy is the suspect who allegedly attacked Broadwater as she was playing with her 2-year-old daughter while waiting on a pizza inside the Little Caesars pizza parlor in Augusta in May 2021. (The viral video has received well over 20 million views on social media worldwide).
The case against Little Caesars settled for a confidential amount several months ago, Neal said in a press release.
The case against the attacker Brittany Kennedy went to trial before the Honorable John Flythe on July 20.
"After hearing all the evidence and argument of counsel, Judge Flythe returned a just verdict that reflects the tremendous harm this savage beating took on Emily and her daughter and its unlawful and viral publication in a video posted on social media around the world," Neal said. "The perpetrator of this evil, savage attack, Brittany Kennedy, was finally brought to Justice. We made sure that this violent criminal, who fled the scene of her crimes, did not escape Justice for committing her unprovoked, savage attack on my clients inside a business premises."
The criminal charges against Kennedy remain pending in court. She remains in jail without bond.
Court document: