After five years of lingering in the courts, the case against The Loft bar owner Adrian Estrada and fellow biker Frederick King Jr. came to a resolution recently with a sweetheart deal that gave them both probation and community service.
See the injuries and court video here:
According to police, members of the Steel Horsemen found Meisam Shodja at the Silver Bullet on Milledgeville Road in Augusta on Feb. 20, 2016. He had been a guest of the bike club and had been friends with many of the Steel Horsemen. But now he was with the Loners Nomads biker group and was wearing their jacket while hanging out at the bar with his girlfriend, Jamie Lee.
Several Steel Horsemen surrounded him at the bar and asked to talk. They were mad because he didn't have a "Support Your Local Horsemen" patch on his jacket anymore.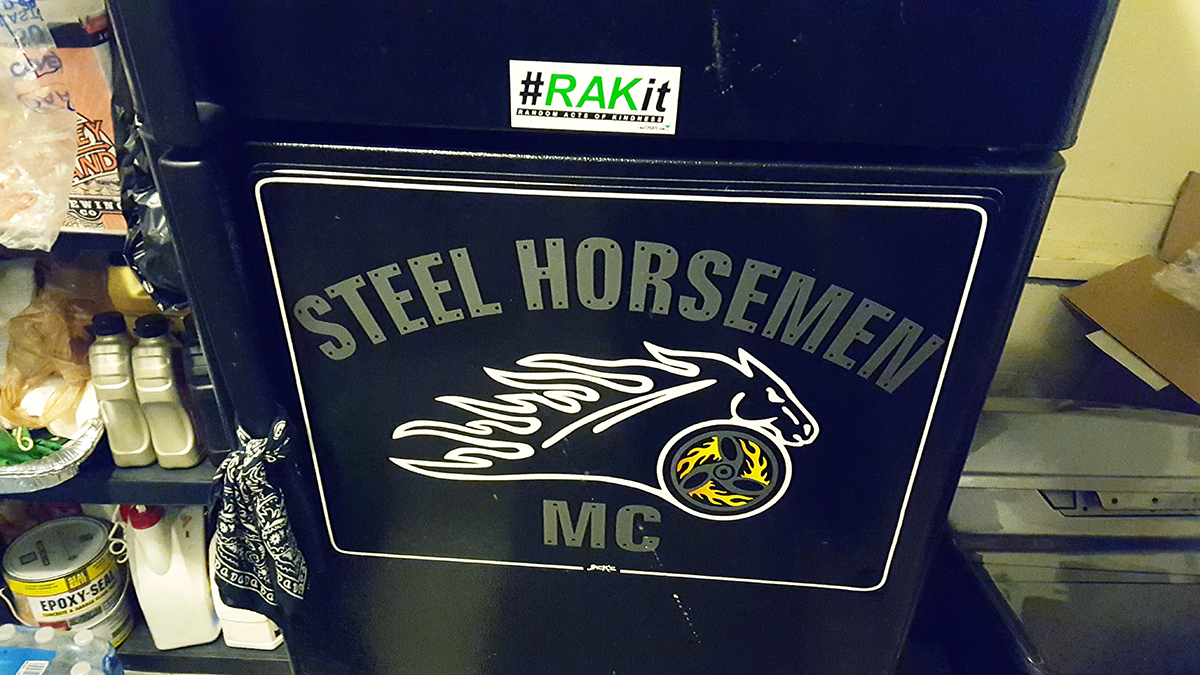 As video showed, members of the Steel Horsemen followed and surrounded him. Soon, Adrian Estrada showed up, having been alerted to the biker's insult and rushing there in his white truck.
Authorities say Estrada jumped out and immediately punched Shodja in the face while others joined in, trying to the victim on the ground. Frederick "James" King was one of those who punched Shodja.
Even worse, Estrada kicked Shodja in the face with a motorcycle boot.
An off-duty officer broke up the fight, and the Steel Horsemen fled after hearing police sirens. Shodja ended up at Doctors Hospital with a fracture to the right side of his face, extensive swelling and large lacerations under his right eye and eyelid. The attackers also chipped three of his teeth.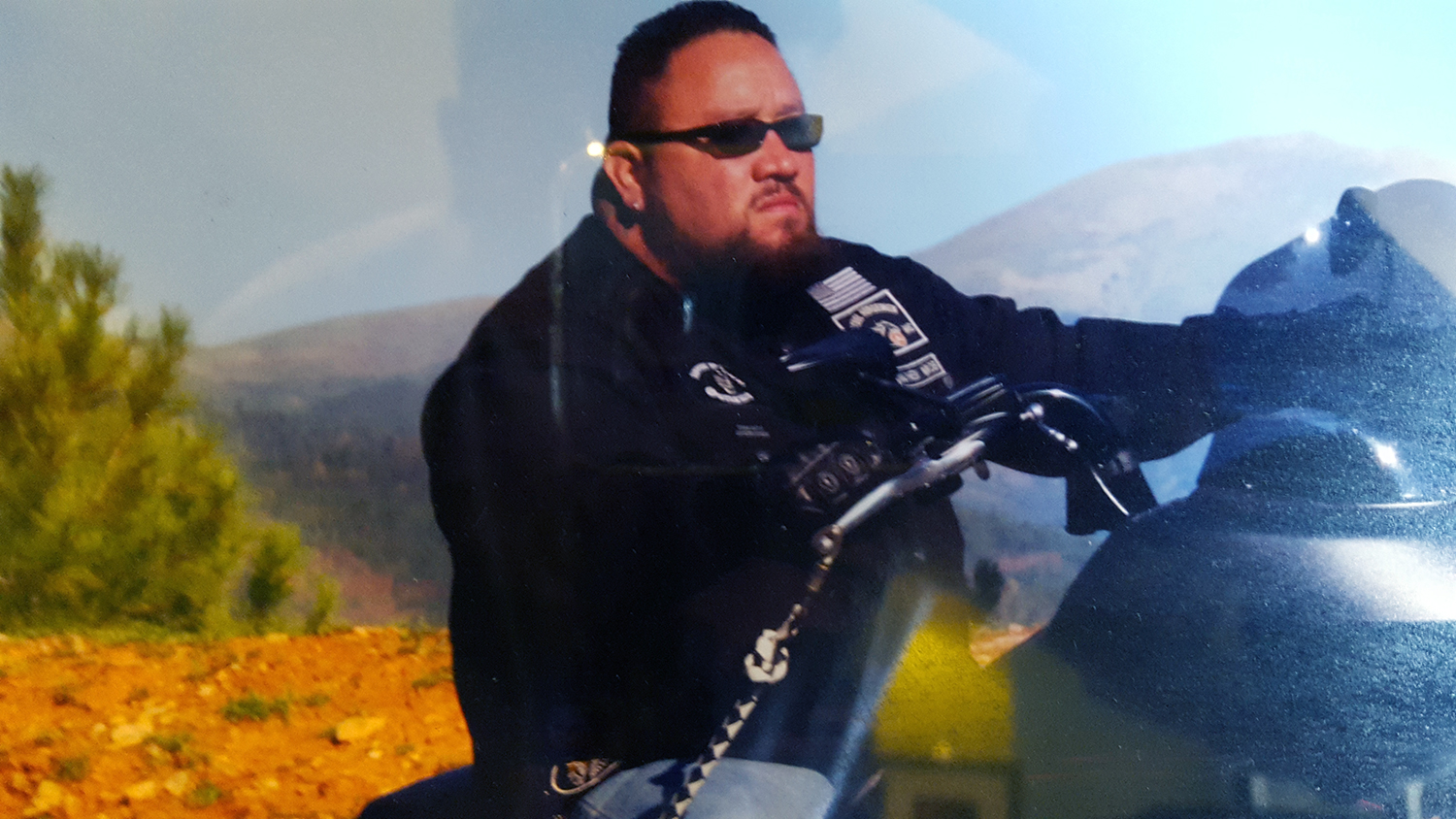 So what happened? It took three years to indict the suspects and the case went through three district attorneys before Jared Williams worked out a plea last month. He dropped all the gang charges and allowed both men to plead guilty to aggravated assault. Judge Daniel Craig took the plea and gave them both probation with First Offender Status.
Oddly enough, the victim tells us he was just happy that the new district attorney did something with it. For years, he thought the case would be swept under the rug.
REACTION TO THIS STORY FROM ADRIAN ESTRADA (10-17-2021):
"That night was told with lies. The 'victim' was with a large group himself. They started the verbal confrontation inside the bar. When it moved outside, I did pull up. We exchanged words and that's when the fight started.
"They took my boots but I was wearing tennis shoes that night. It was several in his group and several from SHMC. The Loners MC are not a group. They in fact are a 1% club. We were not. The 'victim' begged SHMC multiple times to join. He wasn't a fit. That's all. So he joined a 1% club. He's not as innocent as portrayed. …
"The fight happened. Unfortunately everyone loses. James King got a raw deal. He was in the verbal confrontation and not the physical. I did pay restitution of $1250. Many more things but I've moved on from this now that it's over.
"I've seen worse bar fights that had nothing happen in Richmond County. He wasn't jumped. He wasn't alone. And he wasn't a victim. He simply lost. But then again, so did I. That fight is cost me thousands and now will fifteen years of my life. I am no longer a member of the SHMC. I haven't been for years. I'll pay my debt to society, I've accepted it. But it's just difficult remaining silent when there was so much to the story."
INCIDENT SUMMARY:
WHAT TOOK SO LONG? The case record for Adrian Estrada: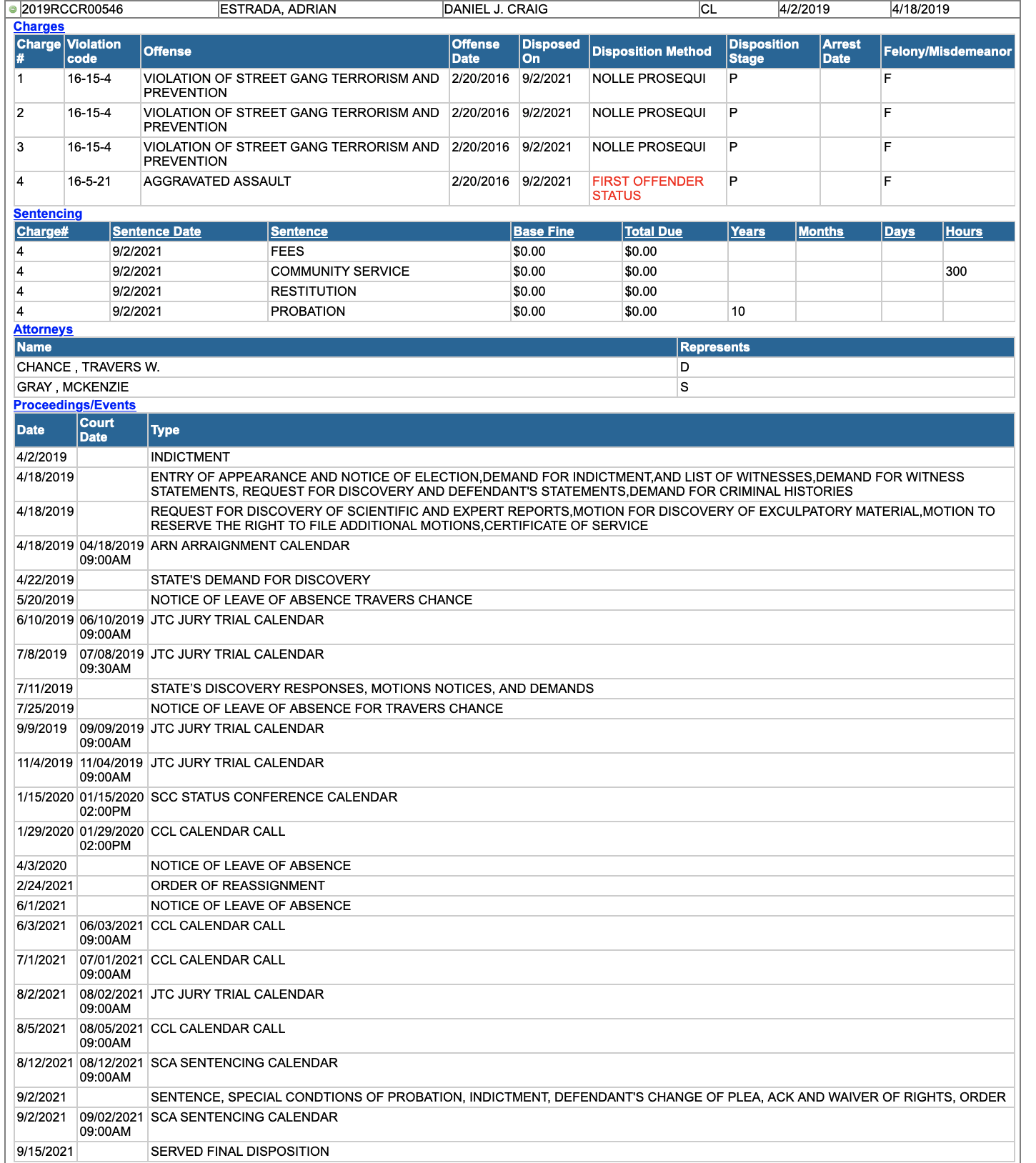 Fredrick King case: