An Augusta boy who died this month after cruel punishment from his mother and her boyfriend will be buried Saturday by relatives in Arkansas.
Derrick Lamar Camp Jr., 12, will be remembered at 12 Noon Saturday at New Community Church, located at 321 N. Birch Street in Pine Bluff, Arkansas. (This photo was posted on the funeral home website.)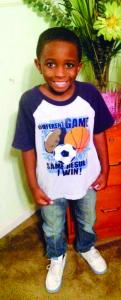 Jasmine Camp and boyfriend Clarence Arkee Brown have both been charged with murder and child cruelty in Derrick's death. Both remain in the Richmond County Jail under no bond.
As we reported earlier, the boy suffered tremendously under the couple's watch, according to arrest warrants.
His mother is accused of striking the victim multiple times with an extension cord all over his body, slamming him into the wall at least twice causing his head to hit a wall, throwing him into a corner of a door frame by his hair, and kicking him in the chest twice. He died June 7 after being taken to the hospital.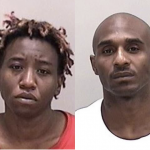 Jasmine Camp allegedly confessed to the beating of Derrick with a belt after discovering nude selfies on his cellular device. The boy was unconscious and vomiting when his mother called for help, a sheriff's report says.
The boyfriend is also accused of forcing three children in the home to listen as he punished Derrick. Warrants say the children listened as Derrick was struck with an extension cord, phone charging cord and small tree branches all over his body.
Derrick was also punched in the stomach, causing him to urinate on himself. He was "forced to do military-style squats while holding a book" and perform push-ups until he collapsed, the warrants say.