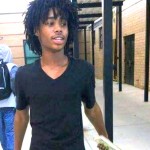 An Augusta teen was fatally shot in a drive-by shooting that could possibly be gang-related, authorities said.
Nicholas Griffin, 16, was shot just after 11 p.m. Thursday at 1603 Jonathan Court, according to a press release from the Richmond County Sheriff's Office.
Griffin was shot in the right hip and rushed to Augusta University Medical Center, where he died during surgery Friday morning.
"It appears this is possibly a gang related incident.  RCSO Deputies and CID are currently following up leads at this time," sheriff's Sgt. Glen Rahn said in a press release.
Note: If you have another photo of Nicholas or a memory to share, please text it to The Jail Report at 803-487-3224.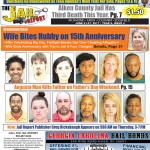 For more crime news, pick up this week's edition of The Jail Report, sold in local gas stations for $1.50.