Suddenly, cops have a third murder suspect in the December 2015 shooting death of a supervisor of Teleperformance call center in Augusta.
Jesse Daniel Jackson, 29 (pictured above in a 2010 mugshot), has been arrested in the murder of 29-year-old Randy Justin Ramos (pictured at right) after investigators developed new information and leads. His last known address was Meadowbrook Drive, but he was taken into custody on Saturday in Morgan County by the Georgia State Parol. He will be transferred soon to Richmond County.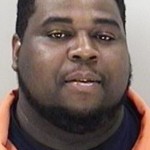 Jackson is facing charges of murder, armed robbery, weapon possession, and gun possession by a convicted felon.
Already charged in the murder are 26-year-old Marquise Yarbary (right photo) and 20-year-old Tarez Gordon (bottom photo). It should be no shock to Augusta residents that the two suspects have been sitting in jail for 18 months awaiting trial in the case without a resolution.
The victim was shot in the chest in the call center parking lot, which is near Augusta Mall. Co-workers of Ramos say he was a great supervisor at Teleperformance and had one son.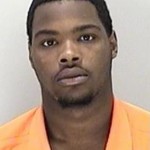 WGAC's Austin Rhodes has previously reported that the shooting was a "targeted hit," citing sources close to the investigation who say Ramos had dealings with the suspects. Authorities say two suspects likely fired the shots at Teleperformance with a third driving the getaway car.
For more crime news, pick up this week's edition of The Jail Report, sold in local gas stations.